Thank you!  AAUW Book Sale 2021
Our Mission
To advance gender equality for women and girls through research, education and advocacy.
Our nonpartisan, nonprofit national organization has more than 170,000 members and supporters, 1,000 branches and 800 college and university partners.
The American Association of University Women (AAUW) is the nation's leading voice promoting equity and education for women and girls. Since our founding in 1881, AAUW members have examined and taken positions on the fundamental issues of the day — educational, social, economic, and political.
Membership is open to anyone holding an associate's (or equivalent, e.g. RN), bachelor's, or higher degree from a regionally accredited college or university..
AAUW Brevard Branch
Our branch currently has over 125 members, including students attending college in Brevard.  We are very active in the community, from donating funds to support both local and national scholarships and supporting other programs benefiting women and girls.
Book Sale
The AAUW Brevard Branch also provides an annual book sale for surrounding communities. For more information, please visit our book sale page.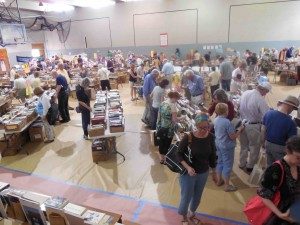 Please use the links on the sidebar to learn more about national and state AAUW.